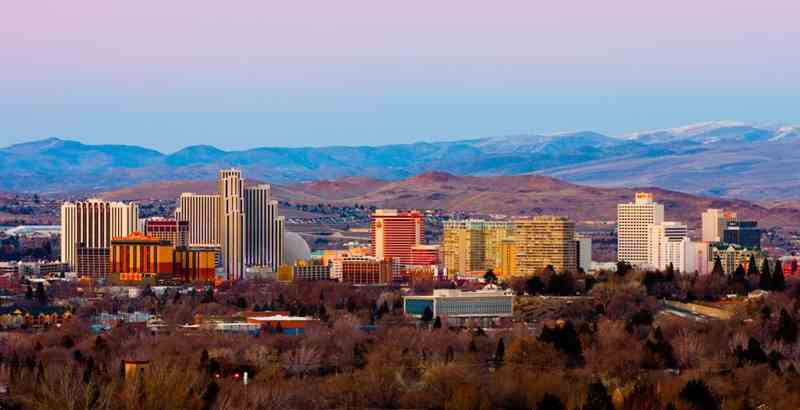 Renting A Car In Reno
A Guide for Tourists and Business Travelers Renting a Car in Reno
Welcome to Reno. Getting around without a car can be challenging whether you're here for leisure or business. Fortunately, renting a car in Reno is easy and convenient.
But with so many car rental companies available and unfamiliar roads to navigate, it's essential to know what you're getting into before choosing your ride.
In this guide for tourists and business travelers renting a car in Reno, we'll cover everything from choosing the right company to tips for avoiding fees and charges.
Choosing the Right Car Rental Company in Reno
Choosing the right car rental company ensures a smooth and hassle-free experience. With so many options, deciding which one to go for can be overwhelming.
Consider your needs. Are you looking for a budget-friendly option or something more luxurious? Some companies specialize in specific types of cars, such as SUVs or sports cars. Choose a company that matches your requirements.
Next, do some research online and read reviews from previous customers. Look out for comments about customer service, vehicle quality and cleanliness, and ease of pickup and drop-off.
Check the terms and conditions carefully before booking with any car rental company. Make sure you understand their policies on fuel charges, additional drivers, insurance coverage, and mileage limits.
To compare and check all available rental vehicles, see car rental services in Reno.
Car Rental Options in Reno
When you arrive at the airport, you will have several car rental options available to choose from. These include major car rental companies such as Enterprise, Budget, and Avis.
One advantage of renting a car in Reno is that you can easily compare prices and select the best option for your budget and needs. You can also save time by picking up your rental vehicle right after landing without having to leave the airport terminal.
Most car rental companies offer vehicles for different preferences and group sizes. Whether you need a compact economy car or a spacious SUV for outdoor adventures in Lake Tahoe, there's something for everyone.
In addition, many of these companies provide additional services such as GPS navigation systems, child safety seats, and roadside assistance programs to make your trip more comfortable and worry-free.
Some car rental options may only be available if you have a valid driver's license or credit card. Be sure to check with each company about their specific requirements before making reservations.
Renting a car proves cost-effective compared to other modes of transport, such as taxis or ride-sharing services.
Driving Directions from Reno Tahoe International Airport
When leaving Reno Tahoe Airport, take the exit towards Terminal Way. Then, turn left onto Terminal Way and continue straight until you reach E Plumb Lane.
Take a right on E Plumb Lane and head west for about 3 miles until you reach South Virginia Street. From there, take a left on South Virginia Street and head south for another 2 miles until you arrive downtown Reno.
If your destination is outside downtown Reno or you are looking for an alternative route, consider using Google Maps or other navigation apps to determine the best route based on traffic conditions.
Benefits of Renting a Car in Reno
One of the greatest benefits of renting a car is flexibility. You have complete control over where you go, when you go there, and how long you stay - no need to conform to someone else's schedule. Plus, getting lost is fine, with GPS navigation available in most rental cars today!
Another benefit of renting a car is that it saves time. Public transportation can be time-consuming and unreliable sometimes. You can get from point A to point B quickly and efficiently with your vehicle.
A rental car also gives you more privacy than other forms of transportation. Whether traveling alone or with others, having your own space allows for personal conversations or moments of quiet reflection.
What are the general terms and conditions of a rental car agreement?
One common condition is that you must be at least 21 years old with a valid driver's license to rent a car. Some companies may require drivers to be 25 or older, so checking before booking is important.
Another term is that you'll need to provide proof of insurance coverage for your rental period. This can be done through your auto insurance policy or by purchasing additional coverage from the rental company.
In Nevada, drivers must have $20,000 in property damage liability insurance and $25,000 in bodily injury liability insurance per person (up to $50,000 per accident). A lender or lessor can also require collision, comprehensive, and gap insurance if your car is financed.
There may also be restrictions on where you can take the rental car and how far you can drive it during your rental period. Be sure to clarify any limitations with the company before hitting the road.
Additional fees may apply if you return the car late or fill the gas tank afterward. It's important to read through all charges and fees listed in your contract beforehand.
Remember that breaking any terms and conditions in your agreement could result in extra charges or legal consequences. Always carefully review and follow these guidelines for a smooth, stress-free car rental experience.
What documents are needed before a foreigner can rent a car in Reno?
Before renting a car as a foreigner, you must provide a valid passport as proof of identification. Second, you'll need an international driver's license or international driving permit recognized by US authorities.
Learn how to obtain an International Driving Permit to drive in the United States.
For security purposes, some car rental companies may require additional documentation, such as proof of insurance or credit card information. Remember that each car rental company may have different requirements regarding documentation and policies for foreign renters. So check with your chosen provider before arriving at the airport.
Always double-check if there are any specific regulations based on your country of origin or residency since they could impact what documents are required for renting a car in Reno.
What payment methods are available for international customers?
Most rental companies accept major credit cards such as Visa, MasterCard, Discover, and American Express. However, it is important to note that some companies may require an additional deposit or hold on the credit card for security purposes.
If you do not have a credit card or prefer not to use one, some car rental companies accept debit cards with the Visa or MasterCard logo. However, be sure to check with your bank beforehand, as they may place a hold on your account, which can affect your travel budget.
Another option is using cash for payment. Some car rental companies will allow you to pay in cash but may require a larger deposit upfront than if paying with a credit card.
It's always best to call ahead and confirm what forms of payment are accepted by the specific car rental company before arriving at the airport. This ensures that you are prepared and can avoid any unexpected surprises when trying to rent a vehicle upon arrival.
Tips for Avoiding Rental Car Fees and Charges in Reno
When renting a car in Reno, it's important to remember that additional fees and charges may come with the rental. Here are some tips for avoiding rental car fees and charges to avoid surprises when you return the vehicle.
Ensure you fully understand your rental agreement's terms and conditions before signing. This includes any potential fees for fuel refills, late returns, or damage to the vehicle.
Inspect the vehicle thoroughly before driving off the lot and report any pre-existing damages to the rental company. This can prevent you from being charged for damages later on.
Return the vehicle on time and with a full gas tank to avoid extra charges. It's also worth considering returning it early, as many companies charge an extra day's fee if returned even just an hour late.
What should a foreigner do when driving in Reno for the first time?
Make sure you know the local traffic rules and regulations. Some countries may have different road signs or driving laws than you're used to. Take time to familiarize yourself with the rules of the road before getting behind the wheel.
Get to grips with your rental car's controls. Check where everything is located so you don't struggle while driving, which could lead to an accident.
Consider using GPS navigation tools or maps when driving in unfamiliar territory. These tools will help you stay on course and avoid getting lost during your trip.
Take note of speed limits as they vary depending on location and type of roads. Pay attention to changing weather conditions since they can affect visibility and traction control leading to accidents if not given proper attention.
Nevada's speed restrictions include the following:
Suppose the school has a speed restriction beacon, and the lights are not blinking. In that case, the speed limit is 15 mph in school zones unless there is no school (holidays, etc.), half an hour after school ends, and half an hour before school starts.
The top speed limit in school crossing zones is 25 mph.
In residential zones, the top speed restriction is 30 mph.
On metropolitan freeways, the top speed restriction is 65 mph.
On divided highways, the top speed limit is 70 mph.
On undivided roads, the top speed limit is 70 mph.
Nevada has the highest speed restriction in the nation, 75 mph, which is only permitted on rural roadways.
Lastly, always pay attention while driving:
Keep both hands on the steering wheel.
Wear your seatbelt.
Observe traffic signals.
Maintain a safe distance from other vehicles.
Avoid distractions such as texting or eating while behind the wheel.
What are the rules for parking and driving in Reno?
In general, you should always follow the traffic laws and regulations while on the road. Following basic guidelines will greatly reduce stress levels associated with renting a car abroad, making your trip safer and more enjoyable.
Parking can be limited in some areas, especially during peak tourist season. Always look for signs indicating where parking is allowed or prohibited.
Regarding driving, remember that speed limits are strictly enforced in Nevada. Be sure to obey all posted speed limit signs and avoid speeding tickets.
Another important rule to remember is seatbelts - they're mandatory! Ensure everyone in your vehicle wears their seatbelt before starting your journey.
If you plan on drinking while out exploring Reno's nightlife scene, don't drive. Use ride-sharing services like Uber or Lyft instead to ensure everyone stays safe on the road.
For secured and reliable parking needs, see parking options in Reno.
Do you need snow chains in Reno?
When visiting Reno during winter, you may wonder if snow chains are necessary for your rental car. The answer is yes. It is always a good idea to have them on hand in heavy snowfall or icy conditions.
Many rental car companies offer the option to rent snow chains for an additional fee. However, checking with the company beforehand is important, as some rental agreements may prohibit using chains.
What should you do if the cops pull you in for a traffic violation?
Suppose the cops pull you over for a traffic violation while driving in Reno. In that case, it's important to remain calm and comply with their instructions. Remember to always keep your driver's license, registration, and proof of insurance handy.
When the police approach your car, turn on your interior lights if it's dark outside or at night. Please keep your hands on the steering wheel where the officer can see them so as not to cause any suspicion.
Be respectful when speaking with the officer and listen carefully to their instructions. Never argue about why you were pulled over or become confrontational; this will only escalate the situation and potentially lead to more trouble.
Try to answer all questions politely but never admit guilt, as that can be used against you in court. Follow all instructions given by the police officer, such as taking a breath analyzer test if needed.
It is also advisable to take notes throughout this process, including details like time of day, location, ticket number, etc., which may prove helpful later should a legal case arise from this incident.
What if the car breaks down during the rental period?
Breaking down during a rental period can be a stressful situation. It's important to stay calm and follow the proper steps. First, you should safely pull over to the side of the road or into a parking lot. Turn on your hazard lights and assess the situation.
Next, you should immediately contact your car rental company to report any issues. They will provide instructions for how to proceed based on their policies. Some companies may have roadside assistance included in your rental agreement. Others may require you to arrange for towing services independently.
If there are no signs of danger or damage that would make continuing driving unsafe, wait for further instructions from your rental company before taking action. Attempting repairs yourself could void your rental agreement or insurance coverage.
Be sure to document everything related to the breakdown with photos and notes, including dates and times of calls made and conversations with representatives from the car rental company and any tow or repair services used.
What to do if you're involved in a traffic accident?
Being involved in a traffic accident can be a stressful and overwhelming experience, especially if you're in an unfamiliar location like Reno. The first thing to do is remain calm and check for injuries.
If anyone is injured, call 911 immediately. If there are no injuries, move your car out of traffic. Then, exchange information with the other driver(s) involved in the accident. This includes their name, phone number, license plate number, insurance company, and policy number.
Take photos of the car damage and any skid marks or debris on the road. This will be useful when you file a claim with your insurance company later.
Ensure to get contact information from witnesses who may have seen what happened. They could provide crucial testimony if needed.
Report the accident to your rental car company as soon as possible so they can begin processing any necessary paperwork or repairs. Remember that safety always comes first – stay calm and care for yourself before worrying about anything else surrounding the accident.
What other transport options are available in Reno?
Aside from renting a car, other transportation options are available for tourists and business travelers in Reno.
The regional bus service called RTC Ride offers convenient routes that cover most of the city. Take note that buses may have limited schedules on weekends and holidays.
Taxis are also available around Reno Tahoe International Airport and downtown. They can be hailed on the street or booked through taxi companies' websites or mobile apps. However, taking a cab could be expensive if you plan to travel to far-off places.
Uber and Lyft services are also available in Reno for those who prefer ride-hailing apps over taxis. These services offer competitive pricing but note surge prices during peak hours.
To discover more transport options you can use while visiting the city, including buses, taxis, and trains - see transport alternatives in Reno.
What must-see attractions I can using a rental car in Reno?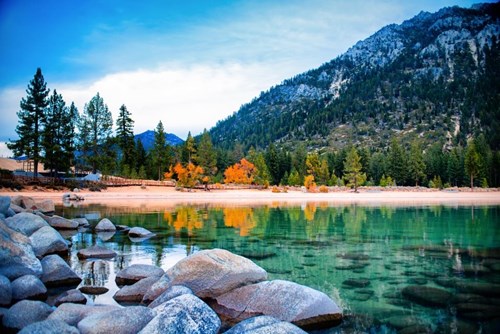 It would help if you didn't miss Lake Tahoe, which offers stunning views of crystal-clear waters surrounded by majestic mountains. It's perfect for hiking, boating, or just enjoying nature.
Another popular destination is the National Automobile Museum, which showcases vintage cars across different eras. Here you can learn about the history of automobiles and their impact on society.
If you're into outdoor activities, take a short drive to Virginia City, where you can experience horseback riding and tour old silver mines while taking in the breathtaking scenery.
For those who want to explore further, take a scenic drive through Mount Rose Highway, which has stunning landscapes and hiking trails with varying difficulty levels.
Remember to visit downtown Reno, where plenty of restaurants, shops, and entertainment options are available.
To discover more outdoor attractions that you can visit during your stay in the city, see the best tourism offerings in Reno.
What types of accommodation are available in Reno?
Reno has many lodging options, ranging from luxury hotels to budget motels. Some of the top-rated accommodations. They are also available if you are looking for a more affordable option.
Additionally, Airbnb offers some great deals on private rooms and entire houses if you're looking for an even more economical way to stay in this exciting desert city.
You can find budget-friendly hotels for as little as $50 a night, while luxury accommodations may cost $200 or more. The type and location of the hotel you choose will largely determine the cost.
Hotels located downtown tend to be more expensive than those in suburban areas, and those with extra amenities, such as pools or spas, generally have higher rates.
To check prices or book a hotel during your stay, see hotels and accommodations in Reno.
UNBEATABLE VALUE CAR RENTAL

FREE
Amendments,
FREE
Cancellations,
NO
card fees!

airport_shuttle Need Airport Transfers?
Useful Information about Reno-Tahoe Airport