Taxi Transfers To and From Reno-Tahoe Airport



Reno-Tahoe International Airport Taxis - Fares, Distances and Where to Find Them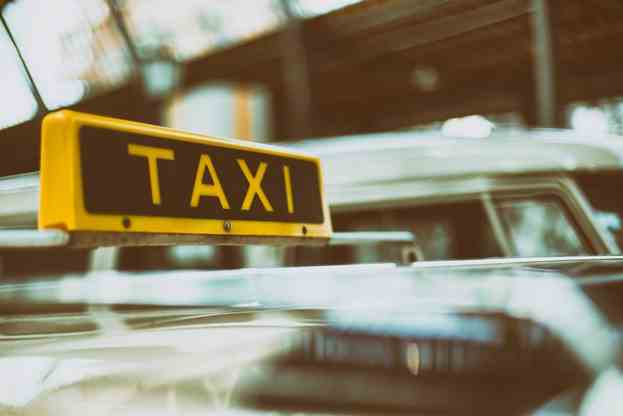 Upon arrival at Reno-Tahoe International Airport, make sure not to leave your personal belongings at the facility.
Transport options available at the RNO include rental cars, hotel shuttle services, rideshares, buses, and taxis.
Taxis at Reno-Tahoe International Airport
Upon exit from the Baggage Claim area, proceed to the Ground Transportation Center in front of the Terminal building.
The average fare to get to downtown Reno is $25.00.
Base fare and rates are displayed on the meter and include a flag drop charge plus a per-mile charge.
If you need to travel outside the city area, please consult your driver for rates. It is customary to give the driver a tip (15-20% of the fare) for good service.
Keep a record of the cab company, vehicle number, and driver's name when traveling to and from the airport, just in case you leave something behind.
Hotel Shuttle Services at Reno-Tahoe International Airport
Many hotels in Reno have shuttle services though some might require prior reservations. Please confirm if this service is available at your accommodation.
Shuttle services pick up and drop passengers at the Transportation Center in front of the Arrivals Terminal building. Please call the hotel front desk for further information.
Additionally, it is customary to give the driver a tip ($5.00 – $10.00 depending on the length of the ride, plus $1.00 per bag if the driver helps you with your luggage).
Ride Shares at Reno-Tahoe International Airport
Rideshares pick up and drop off passengers from Reno-Tahoe International Airport Ground Transportation Center.
Passengers can reserve rideshare by downloading the company's app on their smartphone and coordinating directly with their driver. They can also request a ride a few days before their flight to avoid the inconvenience.
Ridesharing apps should let users verify the identity of drivers by checking out their faces, license plates, and colors.
It might help if you could ask the driver to identify himself and the name of the passenger he's picking up. It could prevent people from impersonating drivers.
Finally, if you ever feel uncomfortable, you are not under any obligation to climb into someone's vehicle.